What would life be if I weren't behind?
Dull, I guess.
Tonight's post comes straight from the Webster Groves Starbucks where I sit, praying I won't fall asleep while Eleanor is at dance a few shops down the way. I'm pretty much a mess over here. Before I left home Emma suggested I brush my hair. I didn't. I did however stop at the grocery store to buy something for tomorrow morning's teacher appreciation breakfast at Eleanor's school. Twelve years of being a mom and I don't think I've ever purchased something for a school event, I've always donated a homemade goodie. You know how I'm feeling about that? Great! Absolutely GREAT!
Today I'm grateful that I'm not judging myself on my ability to be perfect. And really is baking homemade lemon loaf perfection? I didn't think so either.
I'm also grateful for the line, that at 7:20 on a Thursday night stretches to the door at Starbucks. I'm noticing how many people are coming in by themselves and leaving with two red cups. It's buy one get one free holiday beverage time at Starbucks. My heart feels happy thinking about all of the kindness that's being shared! And by the way, this "uproar" about red cups at Starbucks just makes me embarrassed. As Christians we've gotta do better with our message. LOVE is our work.

I'm a mess tonight because my body hurts and I'm all out of steam. And for that, I'M GRATEFUL! I ran 20 miles today. I did it!! My body is strong and healthy and works. It gets worn out and blistered and chapped and my shoulder, in the eloquent words of Brittany the awesome Massage Envy therapist, is "all jacked up". But it works!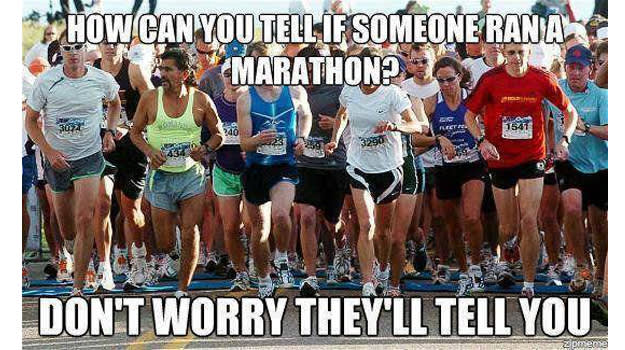 Sorry about all this marathon talk!
I'm also grateful for my sweet friend Christy. We were able to have lunch together yesterday and I was reminded of how lucky I am to have such an amazing person in my life. We have been friends for 20 years! More than just about anyone else I know Christy has impacted my faith. I am in awe of the depth of her faith. It is not stagnant though, it is a living faith in which she is always learning. I have watched as she has faithfully walked, carefully thought and allowed her heart to constantly be formed. She inspires me to be a better person.